I was born and raised in Michigan, where I got my Bachelor of Music in oboe performance in 2006. I have since moved south and have called Central Florida my home for 7 years, obtaining my Master of Music in 2008 and then freelancing around the state in numerous orchestras. Despite being classically-trained, my favorite genre of music is from the studios - movies, tv, and games.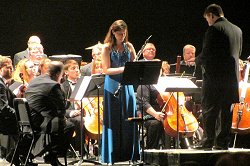 English horn is my favorite instrument in the world, though many from my collection are not far behind! I started my interest in world instruments at around age 16 with a simple bamboo shakuhachi, and began to discover all the unique and beautiful sounds out there. If an instrument's sound grabs my attention, I will not stop until I can play it myself.
I am also a self-taught artist. I began with digital art in 2002, when a good friend gifted me with a copy of Paint Shop Pro. From there, digital programs became a great hobby (plus, there's an "undo" button!). I began making plush in 2009 to compliment the art. My biggest inspiration is nature and the animal kingdom. I am also a volunteer at Big Oak Wolf Sanctuary, a haven for rescued and/or mistreated wolves and wolfdogs.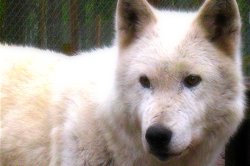 "Field of Reeds" is my collective busines/portfolio name and has several meanings. Reeds are my primary field of expertise. The name Field of Reeds is synonymous with Heaven in the Egyptian Book of the Dead, where those who survived the trials to get there could work their earthly occupations for the rest of their afterlife. The Nile's reeds (and river reeds all around the globe) were some of the first materials used to craft woodwinds, and are still used today.
Thanks for visiting! If you have any questions or comments, please get in touch - visit me on Facebook, Twitter, or the site's contact form.